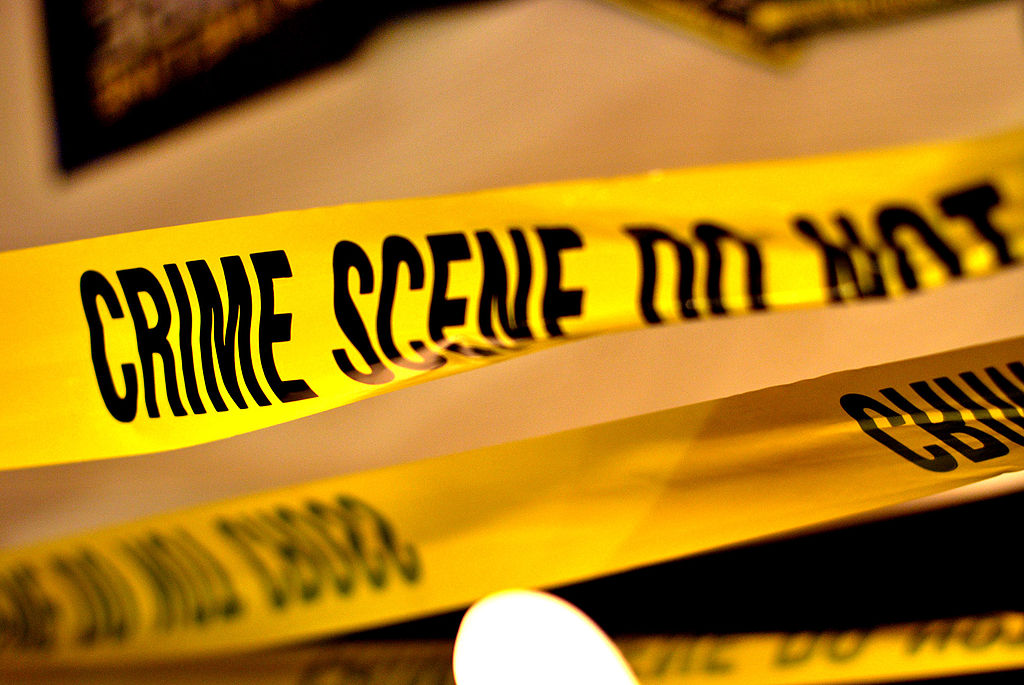 There are seven naturopathic programs that are accredited by the Council on Naturopathic Medical Education. Graduates of these programs are eligible to become licensed naturopaths in 20 U.S. states or territories and five Canadian provinces. Six of the accredited naturopathic programs are in U.S. states or Canadian provinces that license naturopaths as medical practitioners. The seventh is in an unlicensed state. This anomaly raises serious legal and ethical issues.
How can naturopathic students in an unlicensed state be lawfully trained if their instructors are not licensed naturopaths in that state? How could the Council on Naturopathic Medical Education have signed off on this?
---
The legal quagmire for naturopathic students at National University of Health Sciences
The National University of Health Sciences (NUHS) is located in Lombard, Illinois. It houses the newest naturopathic program accredited by the Council on Naturopathic Medical Education, which is also the only naturopathic program to be paired to an institution that is largely known for its chiropractic program. (University of Bridgeport also has an ND and DC program, among other academic concentrations.)
NUHS has three naturopathic and four chiropractic faculty members, and in 2015, it graduated 14 NDs. By no means is this a large program, but NUHS sure wants prospective students to think it is a big player in fields of health sciences: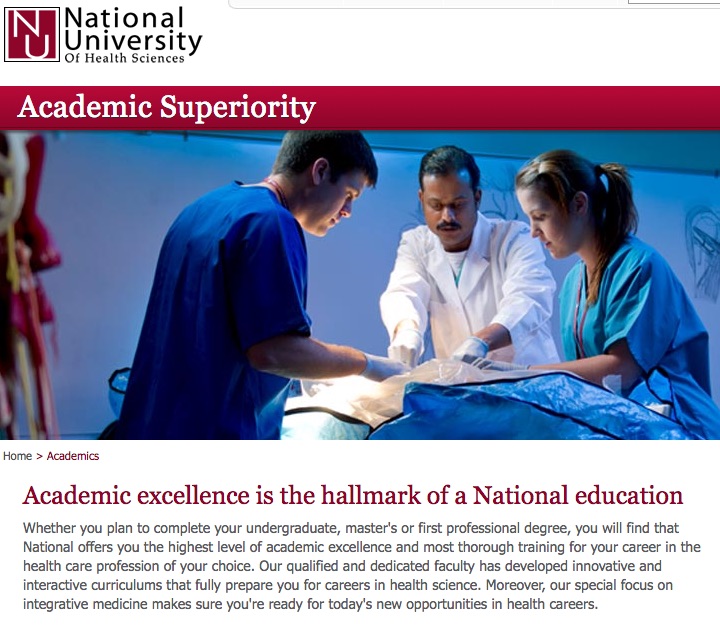 ---
Something just doesn't sit right about a chiropractic/naturopathic institution claiming to offer superb academic training. Let's take a look at what NUHS specifically says about its naturopathic program: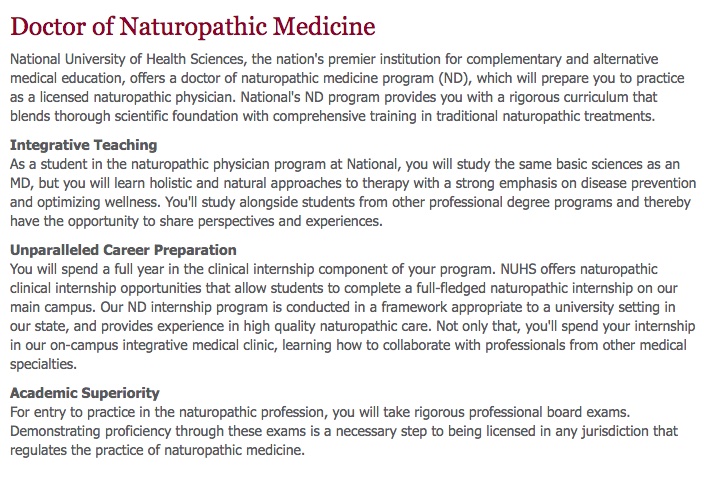 Like all naturopathic programs, NUHS uses the "same basic sciences as an MD" trope. Whether NUHS employs the academic expertise to teach such courses at the level expected of highly qualified medical students is irrelevant to arguments that a naturopathic program trains competent physicians. The bread and butter of medical education is cultivated in clinical training and then is mastered in residency programs. Naturopathic graduates are ineligible for medical residency programs, and while there are limited naturopathic residency positions available, these function as encores of the pseudoscientific experiences found in naturopathic schools.
The problem with clinical instruction at NUHS is that naturopathic students and faculty members are not legally permitted to do anything that resembles the practice of medicine. Illinois state law (225 ILCS 60/49, from Ch. 111, par. 4400-49) adopts a very broad definition of what a medical practice entails and stipulates that doing so without a valid license is a class 4 felony:
(i) holds himself or herself out to the public as being engaged in the diagnosis or treatment of physical or mental ailments or conditions including, but not limited to, deformities, diseases, disorders, or injuries of human beings;

(ii) suggests, recommends or prescribes any form of treatment for the palliation, relief or cure of any physical or mental ailment or condition of any person with the intention of receiving, either directly or indirectly, any fee, gift, or compensation whatever;

(iii) diagnoses or attempts to diagnose, operates upon, professes to heal, prescribes for, or otherwise treats any ailment or condition, or supposed ailment or condition, of another;

(iv) maintains an office for examination or treatment of persons afflicted, or alleged or supposed to be afflicted, by any ailment or condition;

(v) manipulates or adjusts osseous or articular structures
Sections (ii) and (iii) should frighten any naturopathic practitioner in Illinois. These clauses mean that NUHS naturopathic students and instructors are likely breaking the state law during clinical training, some of which happens at a homeless shelter.
When working at their school's Salvation Army clinic, ND students see patients "who are often homeless, drug-addicted or who have recently suffered tragedy in their lives" by performing physical exams and developing treatment plans that "recommend nutritional supplements, as well as botanical and homeopathic medicine."
According to Erin Quinlan, DC, who is head clinician at the homeless shelter clinic, "We see a lot of digestive issues and sleep issues as well as allergies and dermatologic problems. The homeopathic remedies that the ND interns recommend are showing great results in these cases."
All naturopathic students at NUHS are required to do a three-week "rotation" at the Salvation Army clinic. In other words, these students are required by their institution to put themselves in a situation where they are likely breaking the law. Using quackery on vulnerable patients who generally have a high rate of complicated and chronic health problems is ethically reprehensible.
The on-campus clinic operations at NUHS are further baffling. Prospective patients are told they will have access to "proven natural and traditional healing methods under the care of a licensed primary care physician (DC or MD)." I called the NUHS clinic asking if I could make an appointment with a medical doctor. The receptionist promptly informed me that "the clinic does not employ MDs."
NUHS employs one medical doctor with an active Illinois license as a clinical lecturer. Dr. Timothy Fior appears to only teach Homeopathy III. Other faculty members at NUHS with MD degrees obtained them from Chinese universities and are not licensed in Illinois.
Here's the bottom line: according to Illinois law, what naturopathic students and instructors at NUHS are doing in clinical training as described by the school itself seems unlawful if they make any attempts at diagnosis or give out any form of treatment.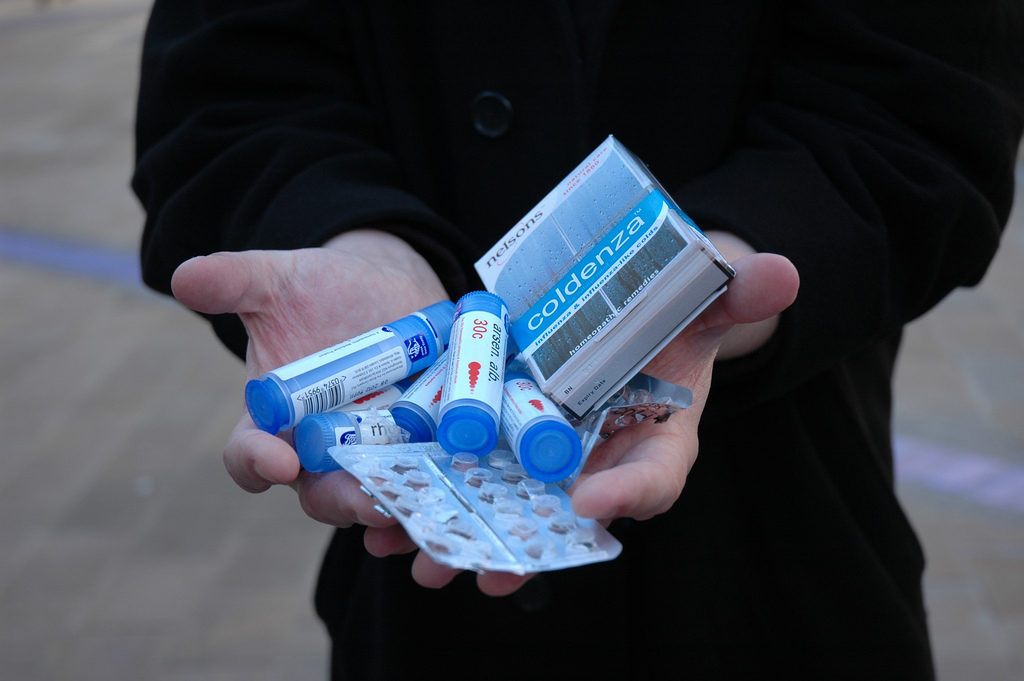 Conclusion
Naturopathic medicine is Kafkaesque. In diving deeper into a study of what naturopaths do and say, a rationally minded person should conclude that the whole institution just makes no sense.
Why do naturopaths insist that "nature works best?" Why do they claim to be science-based while loving up on homeopathy? Why do they claim to be "primary care physicians" but don't go to medical school or complete medical residencies? Who in their right mind thinks it is a good idea to give the homeless fake medical care in a scenario that is probably illegal?
NUHS is a prime example of the massive legal and ethical problems with the naturopathic profession. I am surprised the Council on Naturopathic Medical Education granted NUHS accreditation, since the school's instruction and practice of naturopathic medicine appears to be in violation of the agency's accreditation requirements.
NUHS cannot provide its students clinical instructors who possess the necessary qualifications to train primary care physicians, as its clinical instructors can only teach the unlicensed practice of medicine.