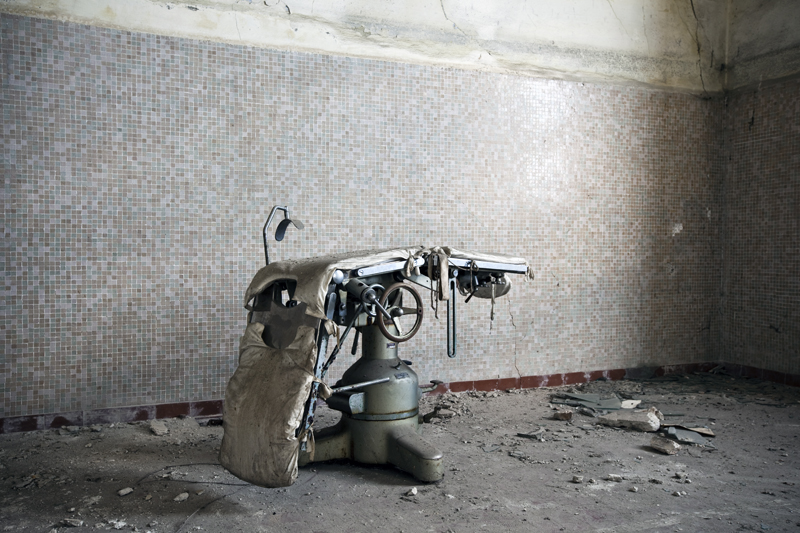 I am no longer a licensed naturopathic doctor. My Arizona license expired on New Year's Eve of 2014. My Washington license expired this past week, on my 31st birthday.
Both states gave me unreasonably broad scopes of practice. I was allowed to diagnose and treat disease, order labs and imaging, write drug prescriptions, recommend medical marijuana, sign vaccination exemption forms, perform sports physicals, and intravenously inject various substances. Now, I will no longer be able to practice medicine in any capacity–not that I should have ever been allowed to do so in the first place.
I practiced naturopathic for only a few years. During this brief time, I witnessed illegal, and other dangerous, inept, and unethical practices by licensed naturopaths. It was not these observations, though, that led me to leave the profession. It was the reactions of other naturopathic colleagues when I described what I had witnessed. Their poor advice and ambivalence verified I had chosen the wrong career.
But even more unnerving, disappointing, and impossible to understand, was the reaction of a friend, who is a naturopathic elder and mentor of mine, regarding the illegal activity I had discovered and was preparing to report to the authorities. This naturopath suggested that I simply ignore the wrongdoing and try to reconcile with the offending ND, as I was "a NATURO-path, after all."
This conversation was one of the most disappointing conversations of my life. I knew immediately that I had to leave naturopathy, and I was sad. But, now I am grateful for his abominable advice. First, he gave the most tangible image of the difference between right and wrong, which was so overtly easy to navigate given the gravity of the matter. Second, he unwittingly galvanized me not only to leave naturopathic in the dust but also inspired me to blow the whistle on the profession.
After researching the practices of naturopaths across the United States and the disciplinary actions by naturopathic medical boards, I believe that unethical practices and chronically anemic regulation are endemic to the profession. Patients are at serious risk of being hurt.
I have another guest blog post on ScienceBasedMedicine.org that highlights how naturopaths in Arizona seem to manipulate the state's regulatory system to protect dubious therapies, which seem to form the very core of their identities, in clinical practice as so-called naturopathic research. I suspect you will be as disgusted I as was when I made this discovery.
To the principles of naturopathic, I have a few contradictions to share:
First do no harm, despite naturopaths not being medically educated enough to diagnose and treat disease properly, such as the patient, reported by one of my MD readers, who developed endometrial cancer after naturopathic hormone replacement therapy;
Use the healing power of nature, despite paradoxically pushing for the same prescriptive rights as MDs and DOs or injecting chemically purified substances such as high-dose vitamin C, hydrogen peroxide, ozone, or baking soda;
Identify and treat the root cause of disease, despite the fact that all doctors strive to and usually do understand very well the underlying cause of disease;
Practice doctor as teacher, despite being unable to explain naturopathic education and training without lying;
Treat the whole person, even though the practice of real medicine always examines the whole person as it is most clinically relevant according to the best available science;
Prevent disease, despite naturopaths playing a role in the anti-vaccination movement which contributes to outbreaks of preventable diseases
Good riddance.
Image credit: Flickr user ro_buk under a CC License.